Glow and Sexy!
March 23 2022 – Admin User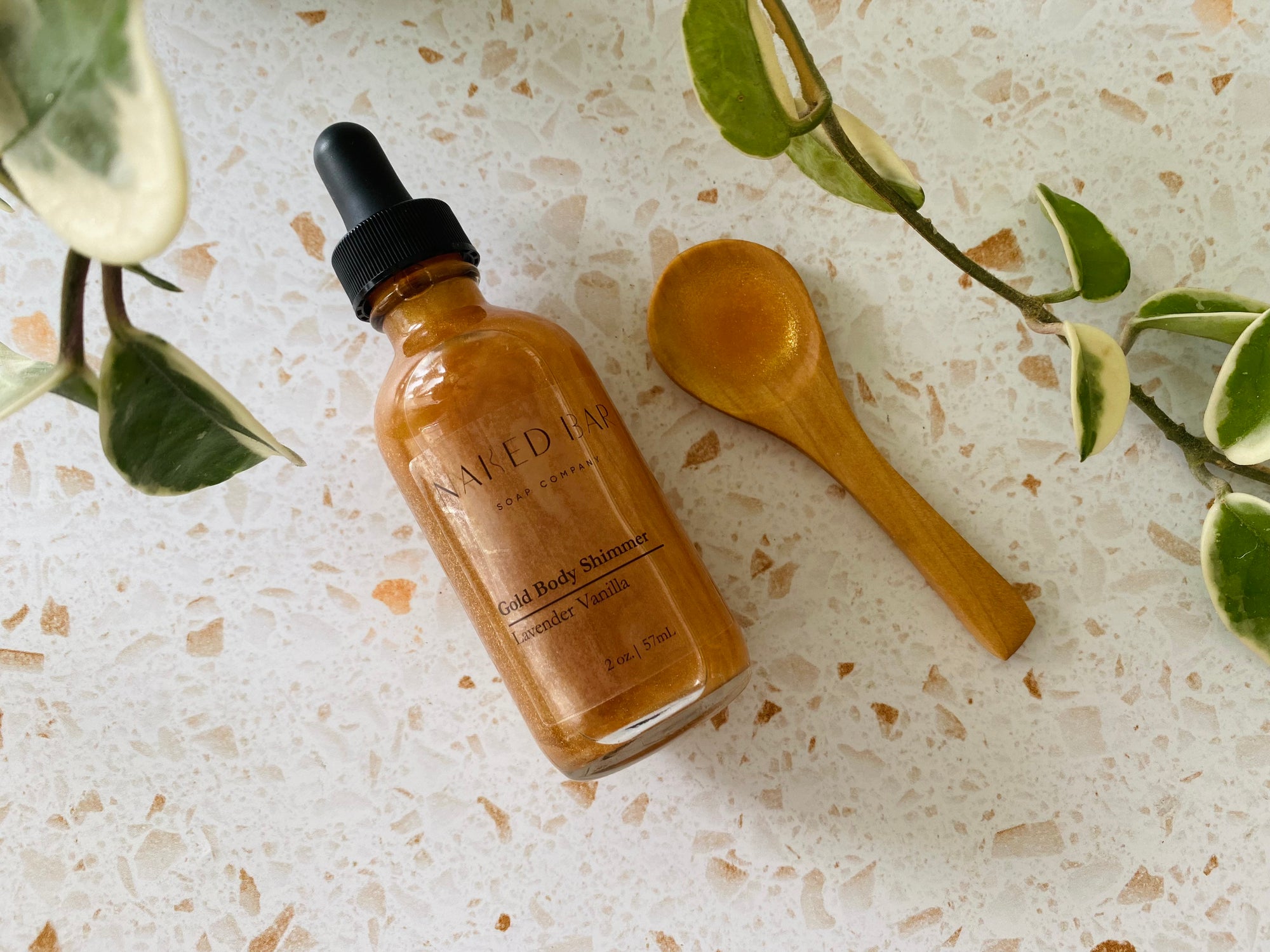 Why is glitter, shimmer, and sequins reserved only for New Year's Eve? I believe I should sparkle the other 364 days of the year.
Body glitter has a come along way from the tacky trend it erupted from in the early 2000s and 2010s. Gone is the stickiness, huge flakes, and irritation I put my skin through in order to shine bright like diamond. Or the sparkly concoction that stained my hands and clothes. 
Body glitter had a glow up and rose to become body shimmer - a new and sophisticated sexy sheen to nestle your skin in. A little something something to add and hypnotize your whole vibe, accenting your skin with highlights instead of making you shimmer and shine all over.
So if you want to feel fun and flirty during the day, or grown and sexy in the evening, add this light, lavender vanilla scented, moisturizing body shimmer oil, and see how you will scent, moisturize, and illuminate your skin.  
*a bit of advice: buff before you glow and don't forget your sunscreen - your skin will thank you.